Canadian Pro Cam Brick Has a New Madrid Performance Pro Model Downhill Board!! That's right ya hosers!! Brick is making Canadian Downhillers proud from Onterrible in the Middle East (where he's from) to the Cabot Trail and the Church of Skatin and all the way back here to BC. Cam Brick has been an Escarpment Surfer basically since he was a grom and the legendary crew now has one more Pro Model to add to their list of legends that includes the likes of Patrick Switzer and Dexter Manning. Hit the link to find out more…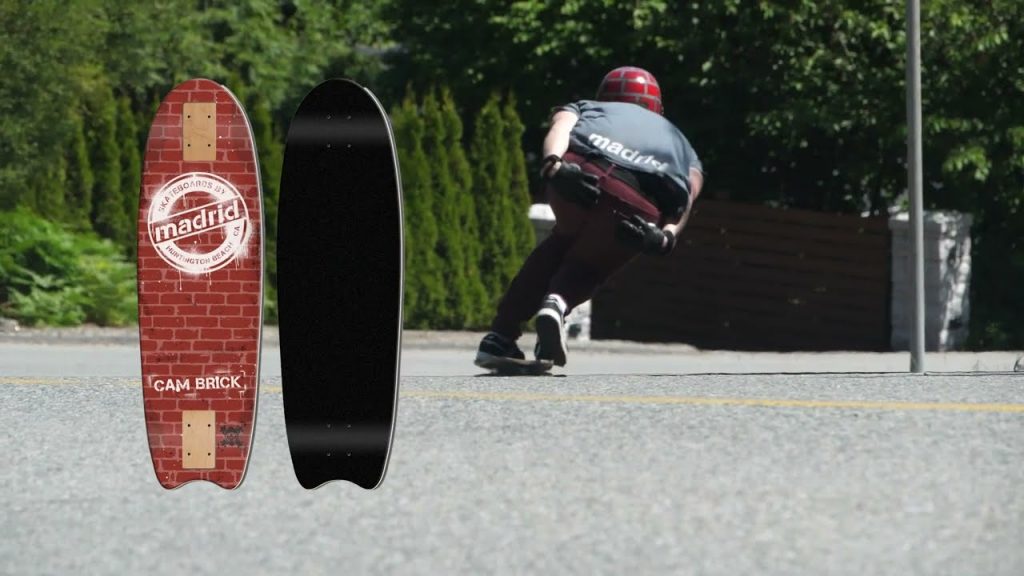 How can anyone not love Cam Brick. Excuse the cliche, but he's a bit of a gentle giant. He's pretty cute and huggable and maybe even a little soft spoken to the uninitiated, but put a board under his feet and a hill (or parkade ha ha, roots <3) before him and he is a beast! We're fortunate to have him out west now, lurking all the best spots and helping foster a new generation of skaters. Finally after many, many years, we are so stoked to have his pro model available to the public.

From Madrid Skateboards:
Designed by team rider Cam Brick after four years of testing, the Brick is built for high speeds and tight corners. The narrower platform is ideal for slalom trucks and riders with smaller feet. Based on the Nessie mold the board features rocker, and mild flares to give you reference points for both feet. Bigger wheel wells reduce the chance of getting wheel bite and under-flush mounts on both trucks provide stability in longer corners without compromising grip. The Brick comes with four layers of Formica, one on the top, two in the middle, and one on the bottom to reduce flex.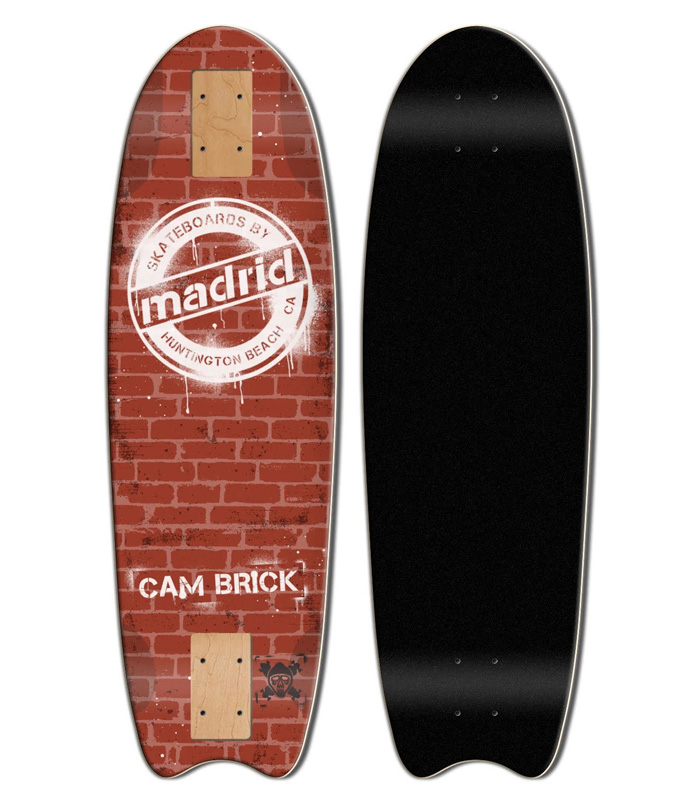 SPECS
Length: 31.5 inches
Width: 9.25 inches
Wheel Base: 21.25 inches
While Cam may hail from Vancouver now, these performance series decks are from the legendary home of Madrid Skateboards, and made in Huntington Beach, California. Watch him rip in their video release!
---
If you haven't found what you're looking for, be sure to check out our full selection in our web store. We've got one of Canada's largest selection of decks and completes ready to ship worldwide.
---
If you have any questions please feel free to shoot us an email at info@flatspotlongboards.com, message us on facebook, or call at 604 899 8937!