Got an absurdly small head? Or maybe you are just 3 years old and your head hasn't gotten bigger yet. Either way, these toques are made for you!
Just because a head is tiny shouldn't exclude it from being able to wear a fantastic Flatspot toque. Which is why we have these cozy little brain warmers, the Pint Sized Flatspot Toque. Vancouver is experiencing a particularly cold and persistent winter, its terrible. Hopefully you, or someone small you know, can get some respite from the elements with a Flatspot Baby Toque. They are locally sewed, with a super sweet flatspot patch.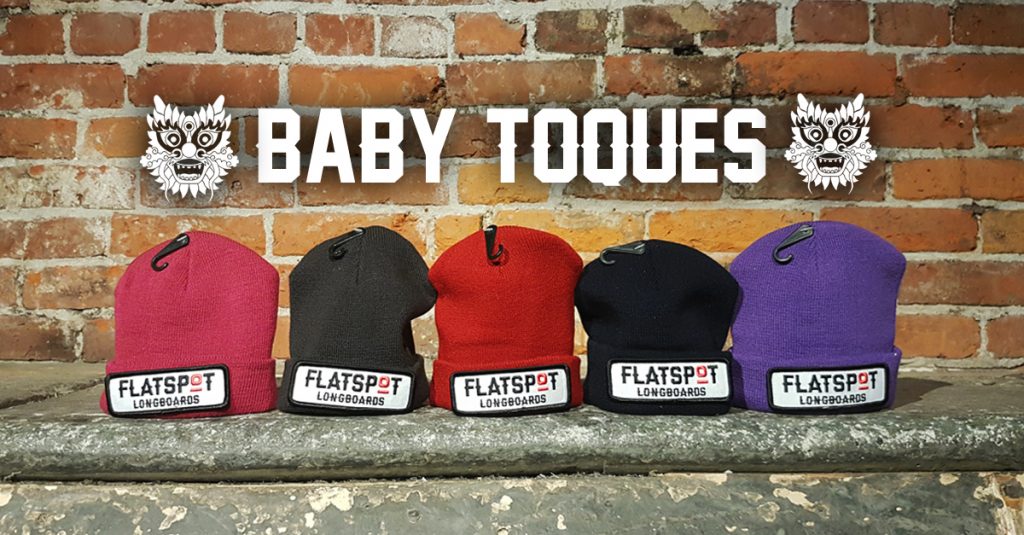 Pick up a Pint Sized beanie for yourself or your favorite little person!
If you have any questions please feel free to shoot us an email at info@flatspotlongboards.com, message us on facebook, or call at 604 899 8937!