88 Wheel Co Moonwalker, Maverick, & McFly In Stock in Canada at Flatspot!
That's right Canada, we've finally got the new newness that is 88 Wheel Co. Hatched out of Pantheon Longboards' and Boa Wheels' creative minds, the 88 Wheel Co is intended to match perfectly with the Pantheon line up. But you don't have to ride Pantheon to ride 88 Wheel Co!! Their first offering covers a range of downhill, distance / push, and freeride / dance, all in three wheels! Check out the Maverick, McFly and Moonwalker below to find out more!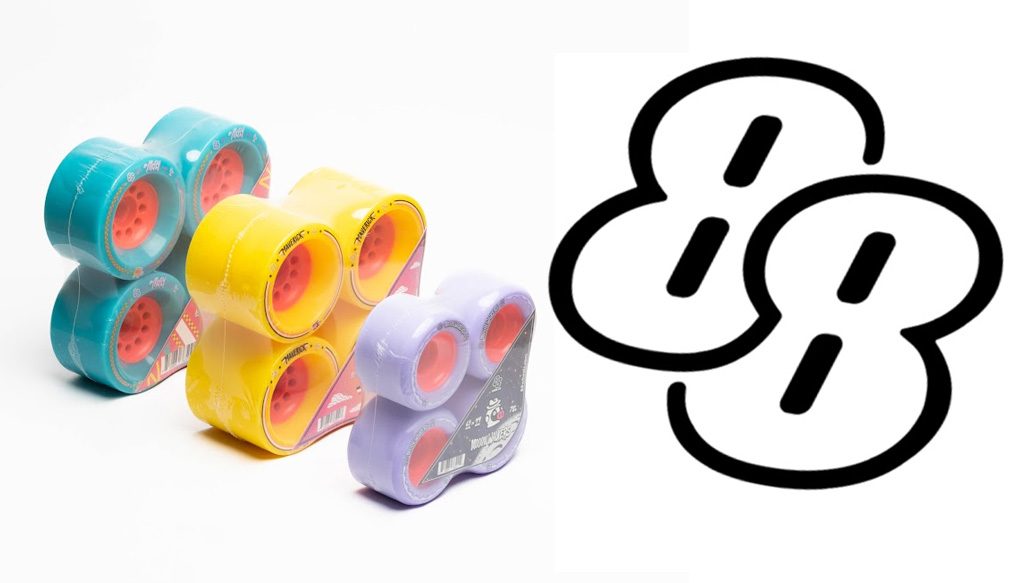 88 is an ode to 1980's pop culture – one of the best times in history for skating, music, and movies – Back to the Future, Michael Jackson, and Top Gun.
88 Wheel Co is the coming together of Boa Wheels and Pantheon Longboards. They've applied their knowledge gained from years of experience in the industry and set out to create innovation and excellence in skateboard wheel design and manufacturing. From a technical standpoint, they are taking some slightly different, new proprietary manufacturing approaches that improve the quality of their wheels when compared to what is available today.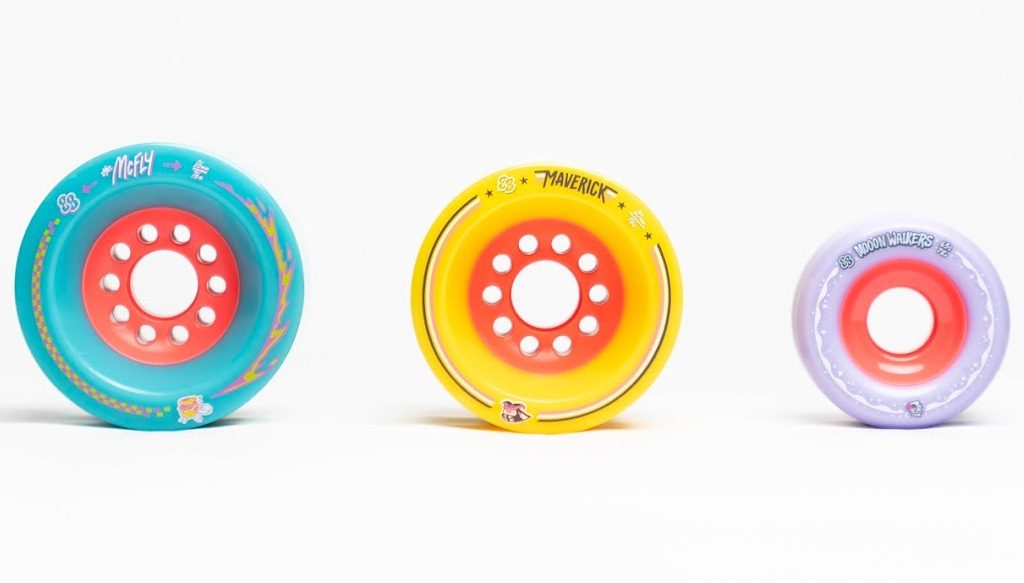 What this means to riders is that you can count on their wheels to not only perform their best but also be 99.9% free of defects – resistance to chunking, damn near elimination of those ugly bubbles, and no chemical residue or swirling from the manufacturing process. Their proprietary urethane is a culmination of years of development and is soft and plush with excellent speed and slide control.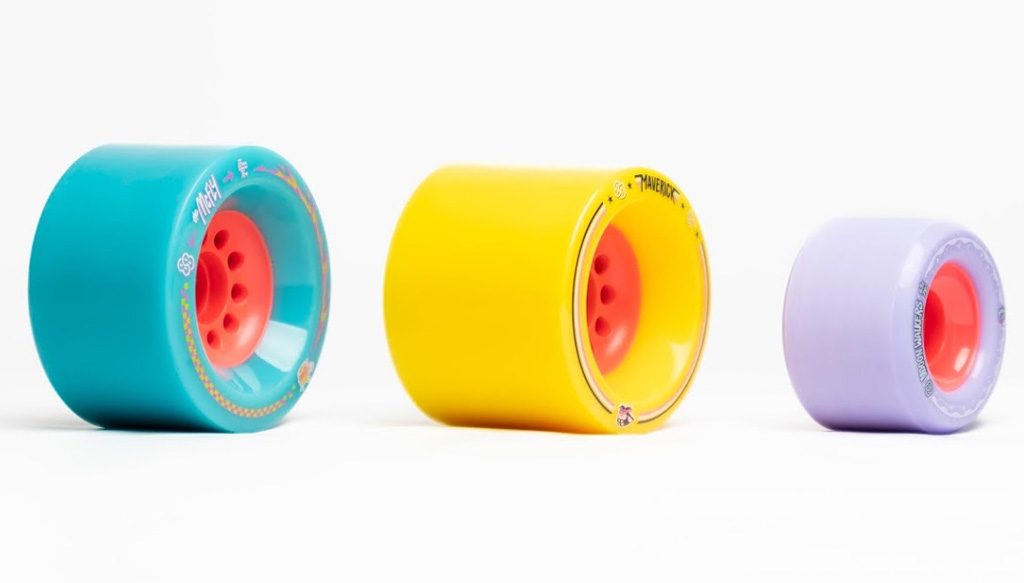 88 Wheel cores are lightweight and tough, with a precision bearing seat so that your wheels stay as true as possible and wear evenly. You can count on 88's wheels to perform all the way down to the core. Every wheel they offer has been specially engineered and tested for a purpose.
Maverick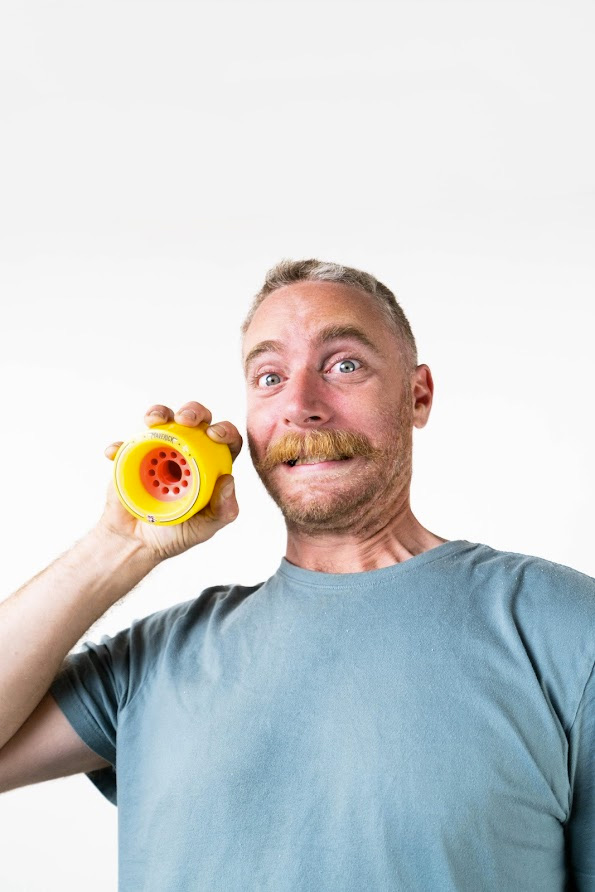 The Maverick features a slightly offset lightweight core with an 80mm diameter by 66mm wide fatty hunk of high rebound urethane. They're speedy in a straight line with tons of stopping power and control in the slide. Co-developed and tested by one of the best and most experienced riders in Australia, Jackson Shapiera, the Maverick has been given the seal of approval, and we are excited to share them with you! Strap them onto your favourite downhill setup and get ready for an exhilarating ride! This special formula is 99.9% bubble-free and resilient against chunking.
Mcfly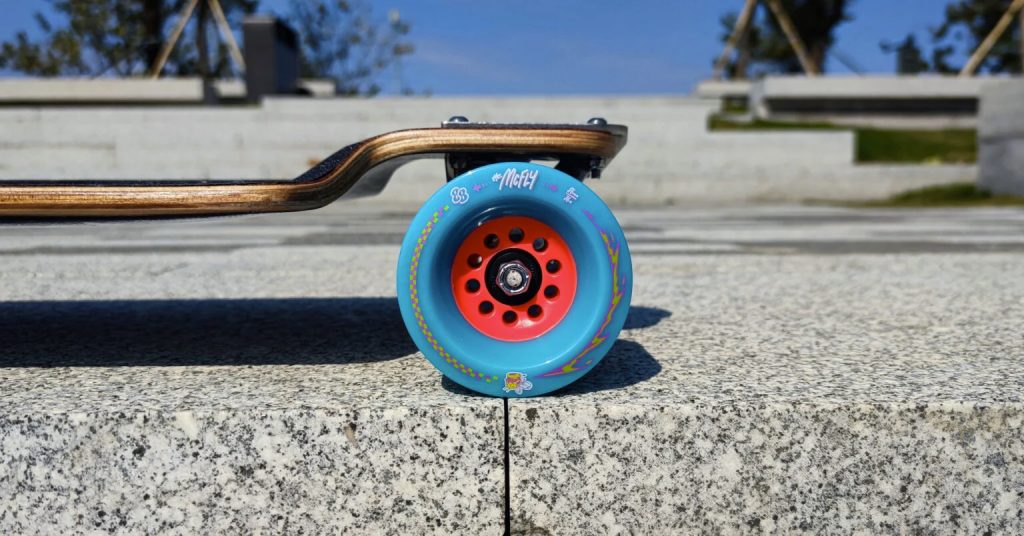 The McFly is large and in charge! Smooth and on the move! Fast and built to last! With its 86mm diameter and 76a soft, high rebound urethane, the McFly is an ideal wheel for drop through cruisers and distance boards, supplying superior rolling speed and plushness that will have riders feeling one with the road. These wheels feature an offset core and thick lips with a small radiused edge, smoothing out slide characteristics compared to similarly sized wheels, for the ultimate commuting and cruising experience. Roll over everything in your path! This special formula is resistant to chunking and virtually bubble free.
Moonwalker
These Mooonwalkers are bad, and they know it. Come on! Featuring a 65mm diameter, an ultra-durable core and high rebound, 78a stone ground urethane, the Mooonwalkers are a premium wheel for longboard dance and also serve as a comfortable, great sliding cruiser and freeride wheel. The Mooonwalkers will feel right at home on just about any playful setup, being lightweight, fast, and smooth sliding. And this deserves to be repeated – the core and profile of these wheels will take a beating! If you really want to make the world a better place, strap on a set of Mooonwalkers and show everybody who's bad.
We definitely couldn't be more stoked to try them all for ourselves… but the honest truth is we haven't had a chance yet. We trust 88 wheel Co and the rider they have assembled, so we know they will be good and they will be fun, but to give you our honest, real feed back, you're going to have to wait until we've had the chance to try them ourselves!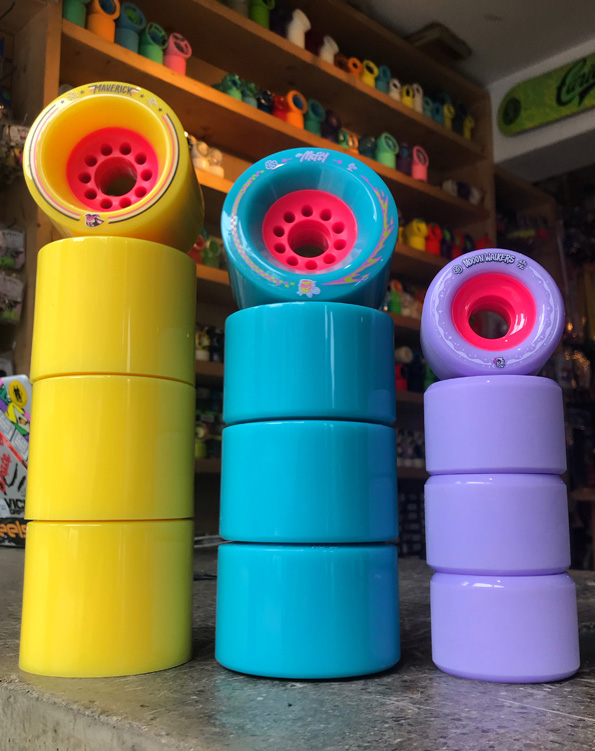 ---
If you haven't found what you're looking for, be sure to check out our full selection in our web store. We've got one of Canada's largest selection of decks and completes ready to ship worldwide.
---
If you have any questions please feel free to shoot us an email at info@flatspotlongboards.com, message us on facebook, or call at 604 899 8937!